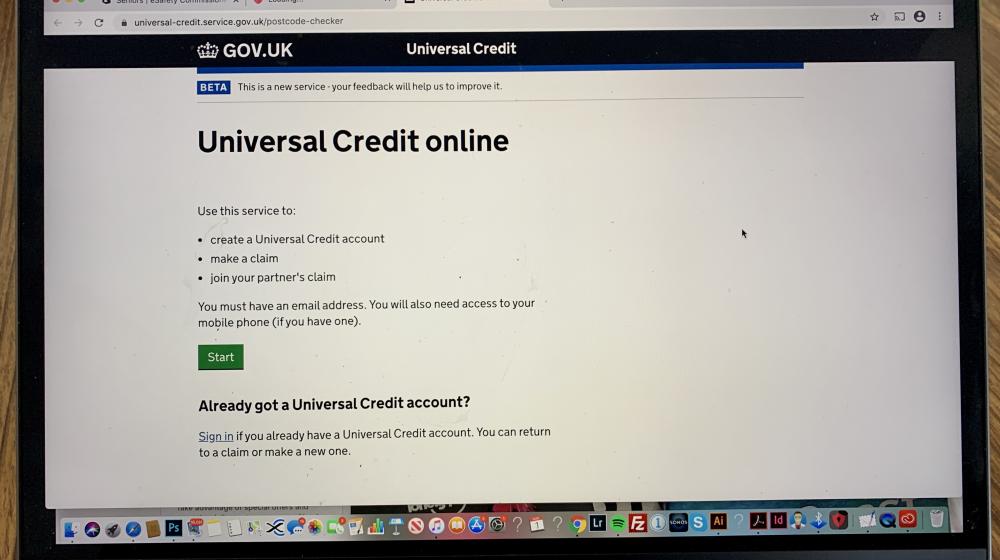 On my travels I did not come across any public service in either Australia or Japan that was 100% digital.
However in Australia some older people I spoke with, while keen to embrace the digital world, expressed resentment at being 'forced' to go online in order to access services and save money by getting better deals. The Australian government at both federal and state levels has put in place funding initiatives and support to enable organisations working with those who are digitally excluded to build the skills and trust to be able to navigate the Internet.  In Japan, many local prefectures (councils) were supporting Non Profit Organisations (NPOs) to run classes and drop-ins to support older people to get online.
Prior to my Fellowship travels, Universal Credit (UC) was being rolled out across Northern Ireland. UC is a single social security payment which replaces 6 other benefits and is for those who are out of work or on a low income. The application process is entirely digital and involves verifying who you are by scanning and uploading specific identity documents, having an email account and maintaining an online job log search.
Therefore applying for and maintaining a UC claim requires access to a device connected to the Internet, a certain level of digital literacy, the knowledge required to keep your UC account secure and the confidence to manage an online account.   
A research report, Universal Credit Full Service Survey (June 2018), carried out by IFF Research on behalf of the Department for Work and Pensions found that those who were aged 55 or older and those with long-term health problems had the most difficulty with the digital system. "Age also had a significant impact on the perceived ease of the process" of registering a claim online. (p34)  In addition to the difficulties of registering a claim online, 59% of older claimants needed ongoing support to manage their UC digital account (p37).
This research did not include UC claimants in Northern Ireland, as the roll out of UC was not completed until December 2018.  However, given that Northern Ireland has higher levels of Internet non-users than any other UK region, it can be assumed that these findings are relevant to Northern Ireland also.
Recommendation
All organisations (public and private sector) should explore and understand the impact that any primarily digital by default service will have, particularly on vulnerable service users, and put in place strategies to offset any negative impacts.  See the work of www.doteveryone.org.uk, a UK think tank which champions responsible tech for a fairer future.
One such strategy that would help to narrow the digital divide is a 'digital levy' paid by any organisation (public sector, banking, etc.) that creates a public facing service that is primarily digital by default. Such a levy could be used to fund organisations working to support vulnerable citizens who do not have the capacity to use digital services. Such support would help to embed the digital skills necessary to access digital services, thus empowering people with the skills, knowledge and confidence to access online services, avail of better deals online and connect with family and friends.
While it could be argued that some organisations delivering services which are primarily digital by default have made funding available to support vulnerable citizens, such support does not offer opportunities to embed digital skills or knowledge in the long term and so build the capacity of vulnerable citizens to transfer new skills and knowledge to enable them to access other relevant online services.  For example the recent £9 million made available by the Home Office to support those most at-risk in applying to the EU Settlement Scheme will enable vulnerable EU citizens and their family members to seek practical support from the Voluntary and Community Sector to aid their online application. However, it does not provide an opportunity to learn the skills or build the confidence to enable them to avail of other digital services and processes.
Such a fund could be used to support the work in the voluntary community sector, particularly in Northern Ireland where we do not have access to recent initiatives such as the UK's government's Digital Inclusion Fund, delivered by Citizens Online, which made £400,000 available to help older and disabled people living in England acquire digital skills. A lack of a legislative Assembly in Northern Ireland in over 2 years compounds this problem.