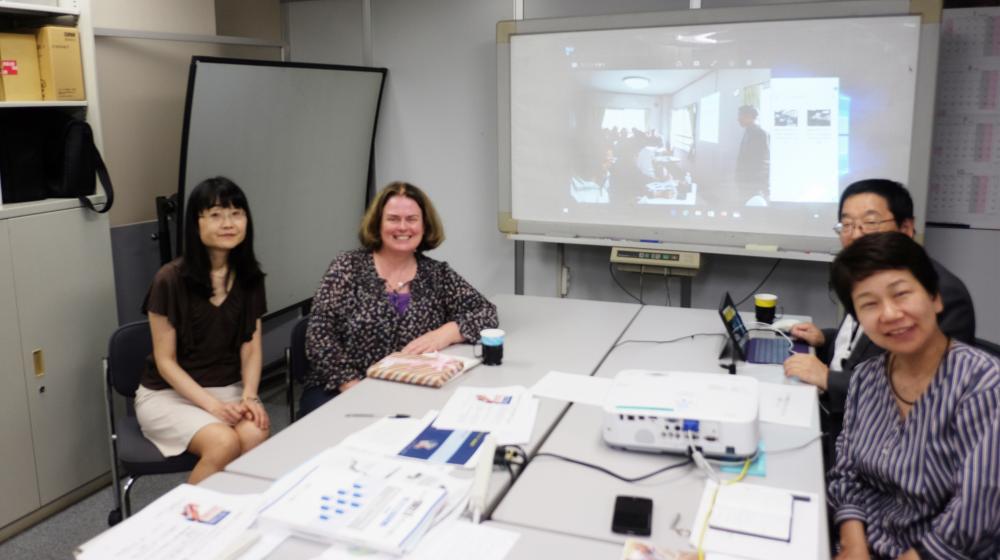 In Japan I met with the team from the New Media Association who manage and deliver the accredited Senior Information Life Adviser programme, which trains older people up so that they can deliver relevant and up-to-date technology courses to their peers.
I also witnessed many Senior Information Life Advisers, who are required to revalidate their skills every 3 years, in action at some of the projects I visited. In the UK Digital Unite offers accredited training for Digital Champions via their online platform.
Recommendation
An accredited training course for Digital Champions, many of whom are volunteers, including topics on how to stay safe online, how to coach a client to set up and manage an email account, how to use accessibility features, how to encourage vulnerable clients to engage digitally, barriers to vulnerable clients accessing online services, etc. would ensure that Digital Champions are up-to-date with the latest technology, with services that are moving to digital and with the latest scams.
Recommendation
Digital transformation (putting services online) across public facing government and other services will not be beneficial to all our citizens unless digital inclusion is embedded into its processes. Experience and learning from Advice NI's work in Northern Ireland and from the projects I visited in Australia and Japan clearly demonstrates that volunteers are an integral part of ensuring that everyone is included and can access and use online services. In Queensland, Australia, Community Digital Champions are publically recognised and celebrated. Similar recognition, particularly in Northern Ireland, either through local government websites and / or or at an awards ceremony would highlight the value of the work carried out by volunteer Digital Champions who are encouraging and enabling some of our most vulnerable citizens to use online technology, and so reaping the benefits that so many of us take for granted.