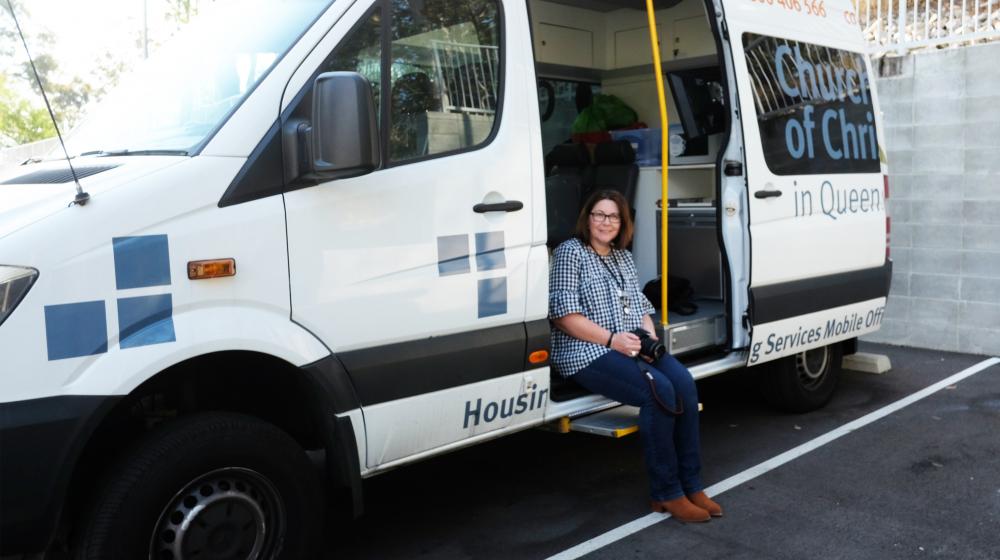 It stands to reason that a key factor in addressing digital exclusion is easy and affordable access to a device that is connected to the Internet.
There are many models for achieving this. In Advice NI's Rights4Seniors Digital training, we provide a set of devices for the volunteer tutors to bring to the classes with them. The benefits of this are that everyone is using the same device, therefore making the tutors' job easier. Also, no one is excluded because they haven't got a device. The challenge, then is that for those learners who don't own a device, they can't practice between sessions. However we have found that often families will club together to purchase a device for their family member.
In Australia, similar to the UK, access to an Internet enabled device can be found in libraries. This can be via classes or simply using a drop-in session. However, there is often time stipulations depending on how busy the library is and whether or not you are a member. It also presupposes a certain level of digital knowledge, confidence and skills. I found some libraries, e.g. the State Library of Queensland, offer 24/7 free WiFi with no requirement to sign up for an account.
The Churches of Christ Housing Services in Brisbane, Australia, is providing access to technology via its DigiAsk project, run in partnership with Brisbane City Council. Using a mobile office, more commonly known as the DigiVan, the project provides those experiencing, or at risk of, homelessness, and those in social housing, free access to a range of digital services such as WiFi, saving documents to the cloud, setting up email addresses, printing, charging phones, etc. The DigiVan, staffed by volunteers, sets out at night, co-locating with other service providers, supporting vulnerable people on the street and during the day visits social housing complexes where it offers support to older people. The DigiVan's volunteers can help with accessing online government services and job searches and offer a cup of tea/coffee. They also offer data top-ups for mobile phones via the Telstra Top-up programme provided in partnership with Infoxchange, a social justice not-for-profit.
Communications companies have a key role to play in helping to address digital exclusion by providing affordable infrastructure and devices suitable for vulnerable groups. In Japan some of the comms companies such as SoftBank, Kyocera and DoComo have designed smartphones specifically aimed at older people. Features of these phones include simplified navigation and larger keys. 
In Australia, communications companies such as Telstra have played a key role in accessing older people to the Internet by partnering with State governments.  However those living in remote and rural areas are more likely to experience digital exclusion due to a lack of affordable access to communications infrastructure. The Broadband for the Bush Alliance which is a group of organisations that are committed to the digital inclusion of remote and rural Australia is working to address the issues associated with lack of access.