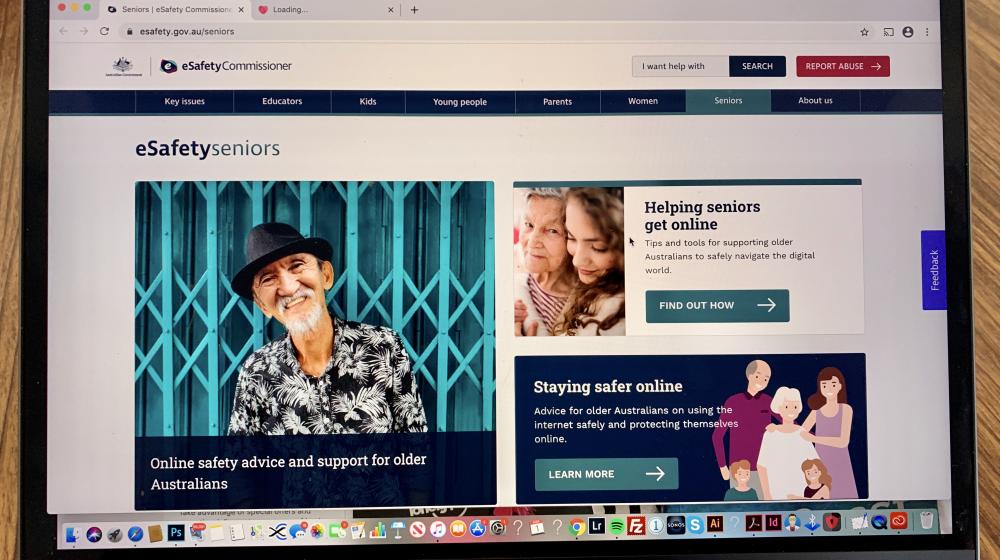 My experience with Advice NI's own Supporting Active Engagement project and listening to the people I met in Australian and Japan, fear of being scammed is a significant deterrent to older people going online.
And particularly for using services such as online payments or banking. Such fears are understandable, particularly when we hear, in the media, from the victims of scammers who have lost thousands of pounds.  I was particularly impressed by the work of the Office of the eSafety Commissioner who is responsible for promoting online safety for all Australians and is the world's only regulatory organisation dedicated to the online safety of its citizens.
The Office has joint responsibility for the Australian government's Be Connected programme aimed at improving the digital literacy and online safety of older Australians. As part of this initiative the Office developed a learning website which contains information, tools and training, materials. 
The Office has a reporting mechanism for 3 types of abuse:
Cyberbullying

Image-based abuse

Offensive and illegal content
In addition, it signposts to a variety of helpful organisations such as the Australian Cybercrime Online Reporting Network.
It has excellent educational resources on its website, where the online safety messages are positive and empowering, e.g. eSafety Women, provides tools aimed at supporting women to manage tech risk and abuse and so be confident online.